Self Help
10 Healthy Tips To Help You Cope With Divorce & Separation
Last Update on April 9, 2021 : Published on April 12, 2021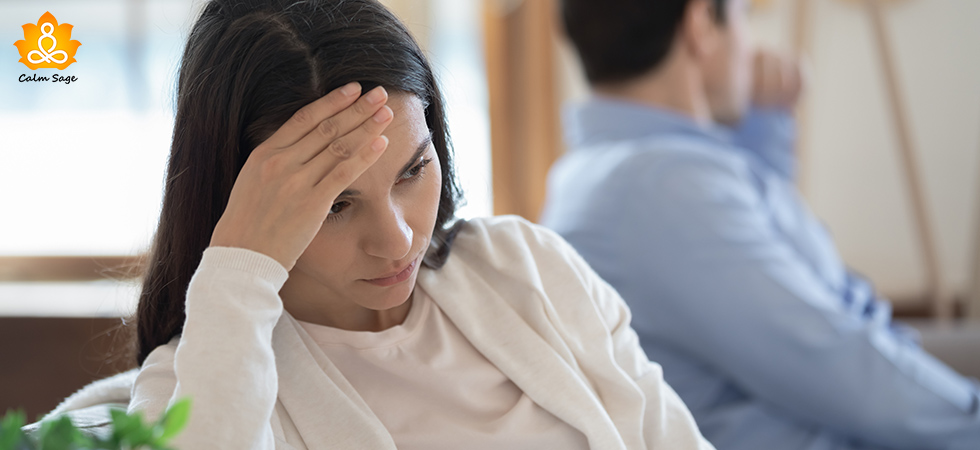 Breaking up your marriage, either through a divorce or through separation, can be draining and challenging – emotionally, mentally, and physically. While divorce and separation are fairly common in recent years, it doesn't mean that coping with divorce can be easy. The process from the beginning to the end can be tough.
Dealing with divorce or separation can be a stressful and emotional event. It can turn not only yours but your child's (if you have them) life as well. A separation or divorce can trigger a host of unsettling and painful emotions.
Divorce represents the end of a relationship you thought would last forever. It also marks the end of your shared dreams and aspirations you had with your partner. When a romantic relationship fails, one experiences emotions such as stress, grief, and frustration.
Dealing with divorce and separation can disrupt your daily routine and lead you to feel uncertain about your future. These feelings of uncertainty can make recovering from divorce difficult.
Related: Learning To Trust After Betrayal: Trust But Verify
In this blog, we'll explore some of the healthy coping techniques you can practice to make the emotionally painful and distressing process a little easier. With the help of these coping techniques, you can learn how to move on from your divorce or separation and look forward to your future with certainty.
10 Tips On Dealing With Divorce & Separation
1. Say 'Yes' To Your Feelings
Your feelings are normal. Acknowledge them. Someone going through a divorce goes through a series of painful and distressing emotions. Ignoring them or neglecting to acknowledge them can be more harmful than accepting them as they are.
To move on, with minimal damage to your emotional health, you need to accept your feelings and emotions as they are. It's okay to not be okay, right? If you neglect or ignore your emotions you are essentially refusing to move on. Coping with divorce is never easy but sa
Also Read: The Art of Kintsugi: Embracing Broken Things and Feelings
2. Talk To Your Children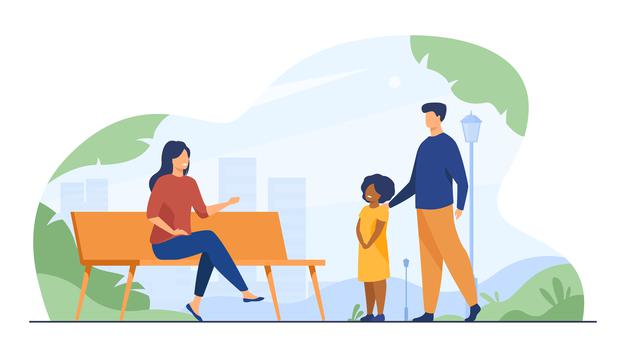 If you have children, then it is very important to take care of them first and talk to them about their feelings and thoughts. Dealing with divorce is not only tough on your health but your child's health as well. Children are very sensitive to emotions and many children face difficulty in understanding a topic such as a divorce or separation.
Whatever your decision is regarding the custody of the children with your ex, make sure you ask and take care of your child's feelings and emotions. You don't necessarily have to be unsympathetic towards your ex. Your kids should come first too.
Related: Your Complete Co-parenting Guide | Don't Let Separation Affect Your Child
3. Clean Out Your Ex's Stuff
Seeing and keeping your es's stuff around and in your home is not healthy or can be positive. Coping with divorce and separation while not easy can become difficult if you keep seeing your ex's stuff lying about. However, try to keep the good memories you created together.
Sometimes keeping stuff that belongs to your ex can be difficult but remember, divorce means you're turning a new chapter of your life. Having a fresh start and decluttering the home of your ex's belongings can be a good start.
4. Spend Time With Your Friends & Family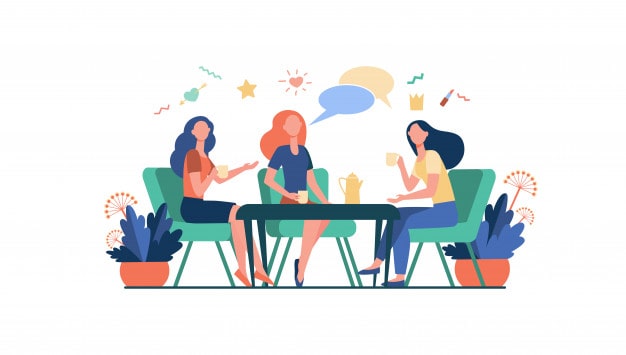 Spending time with family and friends can help you go through your divorce or separation with more ease. When you have the support of the people you care about and the people who love and care for you in return can make coping manageable. Having a strong and healthy support system is needed especially when going through something as painful as divorce or separation.
If you want, you can also join a divorce support group where you can meet others going through the same situation as you and get the right support you need.
Also Read: 10 Best Online Divorce Support Groups to Approach
5. Give Yourself Time To Heal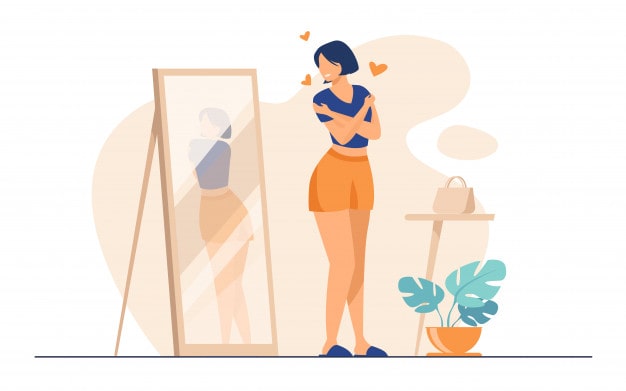 As I said before, divorce is a painful and distressing process and it takes time to move on and recover. To do that, you need to be good to yourself and give yourself time to heal and grieve the loss of your relationship. Take some time out for self-care. Relax, go outside, exercise, or do whatever you like doing.
6. Take Up A Hobby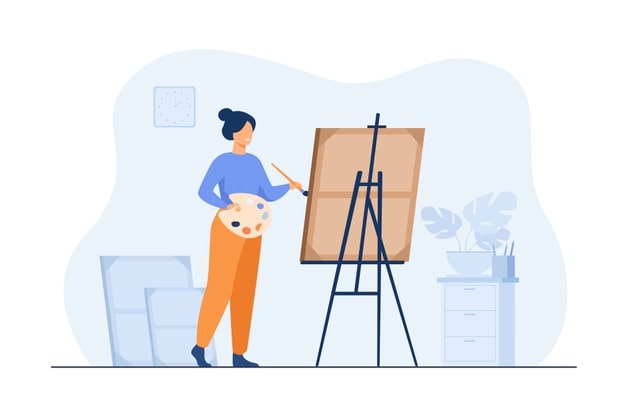 Taking up a hobby is a wonderful way to start your healing process. It can take your mind off your divorce and give you something to look forward to. Having a hobby is healthy for you and can make dealing with divorce and separation easy.
Pick an activity that interests you. You can also try learning to play a musical instrument, arts and crafts, or pick a sport to practice. Pick something that can be emotionally healthy for you.
Related: Importance Of Hobbies – What Role Do They Play In Our Lives?
7. Keep Yourself Busy
Reconnect with yourself. Do things that you enjoy doing. Your goal should be to keep yourself and your mind off the emotions your divorce is bringing up. Sign up for a class, volunteer, invest in your hobbies, etc. Give yourself time to heal but don't wallow in your emotions.
Also Read: Benefits Of DIY Activities On Your Mental Health
8. Take A Break, Mentally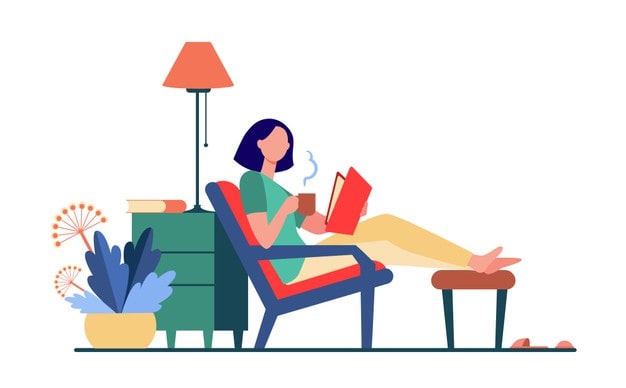 As mentioned before, divorce can be a painful and devastating experience. So instead of regretting and wallowing in your emotions, give yourself a mental break. Focus on healing yourself, mentally and emotionally.
Practice relaxation exercises, read, listen to music, get involved in social events. Go out and try having some fun. Explore life with a renewed sense of purpose.
9. Think & Stay Positive
Optimism is the key to better health. Keeping a positive mindset and attitude during the divorce and after it can provide you with motivation for a new start. Thinking and staying positive will help you get through these tough times. Stay positive and optimistic as much as possible. One day it'll lead you to a better life and mindset.
 10. Ask For Help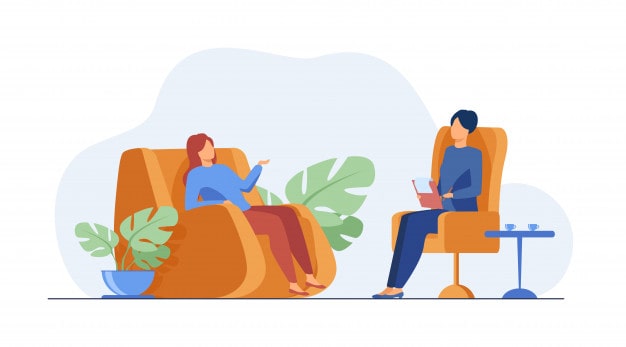 While divorce and separation have become a common occurrence, it does not mean that you don't need help with coping. Seeking help, professional or otherwise, can help – a lot. Coping with divorce and separation isn't easy and simple. The fact of the matter is that no one can heal alone. With help, you can learn to move on with minimal damage to your mental and emotional health.
A professional therapist can help you with accepting your emotions and teach you healthy coping techniques. You can reach a trained and licensed professional via any of these online therapy sites.
Also Read: The Importance Of Therapy In Your Life
You Are Not Alone…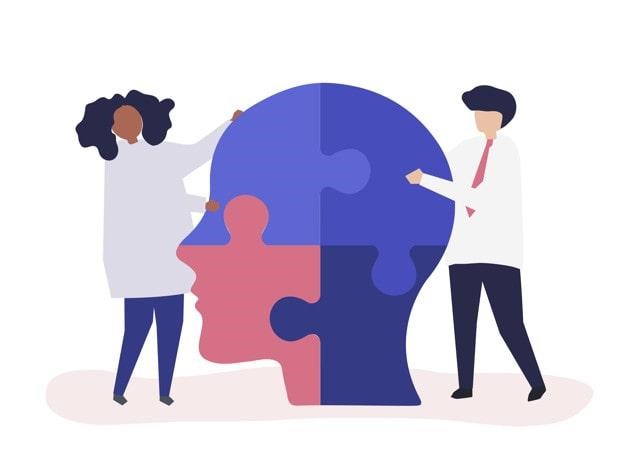 Dealing with divorce
and separation are never easy and can bring up painful and devastating emotions. Coping with such painful and distressing events is possible and with the above-mentioned tips, you too can learn to move on and recover from your divorce or separation.
If you need additional help and information, you can always connect with us on our social media pages or you can write to us at info@calmsage.com.
I sincerely hope these above tips will help you cope with your difficult emotions and help you cope with your divorce. If you need it, do not hesitate to contact a mental health professional for help.
Take care of yourself and stay safe.