Therapy
Watch Out! 5 Common Excuses Your Loved Ones May Give To Avoid Therapy
Last Update on January 15, 2021 : Published on January 17, 2021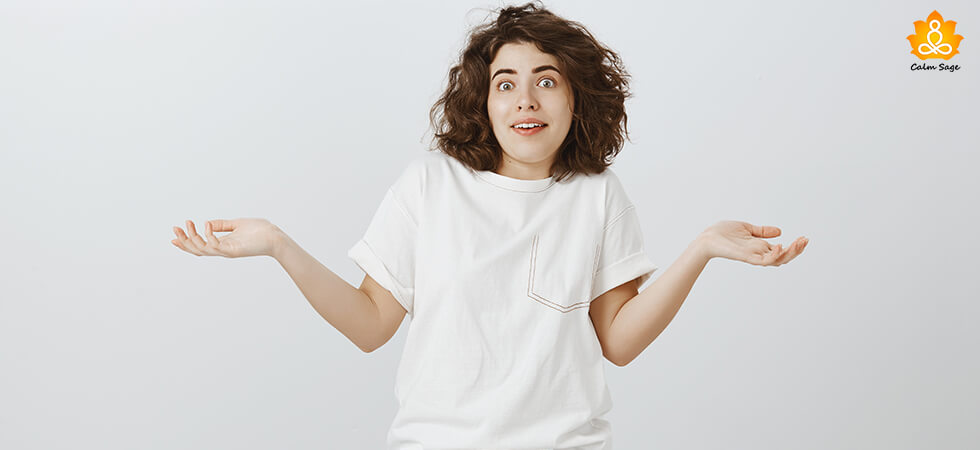 Where world's best mental health professionals and Team Calm Sage are ferociously asking people to stand up, ask for help and go mental health counseling, some people are playing cat and mouse. They are coming up with excuses to not to go to therapy and trying to escape from their own feelings and thoughts. As per National Alliance on Mental Illness (NAMI), about 60% of adults avoid seeking mental health help.
However, it is necessary to know that there are long term negative consequences of avoiding therapy like disruptions in everyday life, dependence on substances or increases risk of suicide. This is why if any of your loved ones are pushing common excuses to avoid therapy, step up and drop us a message today at info@calmsage.com to connect them with online counseling.
It is also important to realize the reasons why they are avoiding therapy for some time now. It's possible that:
Facing their own feelings is scary as one can see their deepest and biggest worries in front of them.
Someone else had bad therapeutic experience and even they can have something on the similar lines.
'I am not crazy then why should I go for therapy?'
The therapist will judge me and I will be consumed in my own shame.
Beware! Excuses That People Use To Avoid Therapy
1. 'I Don't Need Therapy'
We all can agree to the fact that you are not weak and can even manage the issues all by yourself. However, asking a mental health expert is also something that should not be completely ignored. Who knows you will be able to keep a distance from dangerous symptoms with their help!
Therapists can help you in providing effective coping mechanisms for your problems that act as direction for personal growth. For example, if you have anxiety or mild depression, consult with an expert today to replace the negative aspects of disorder.
2. 'I Cannot Afford Counseling'
Price of therapy is a cause of concern for many people but it cannot be taken as an excuse to not to go to therapy. Why? Because therapies are not always expensive! There are many therapists who offer sliding rates if you explain to them that you want to go for a discount. Moreover, online platforms like BetterHelp and Talkspace are known to provide affordable therapies to people as per their concerns.
3. 'I Am Very Busy For A Therapy'
Life is busy and it always will be! But do you think you cannot spare time for your own health? We don't think that you want to be irresponsible towards yourself. Yes it is possible that you aren't excited about it but wait, you are going to get personal growth, will be able to understand your own mental health and even let go of things that weren't worth it. Simple life and good living!
4. 'I Am Not Crazy. Why Would I Go For Therapy'
It is unfortunate that many of us still dwell on mental health as a taboo. Do you think that celebrities like Justin Bieber, Selena Gomez and others are crazy? No, they are not. They were rather brave enough to step up and ask for help. Moreover, think about yourself before falling in the trap of societal norms. You are definitely healthy but need a little help to improve yourself.
5. 'What Will People Say When They Come To Know About My Therapy'
Well, we have two points for your excuse here.
One, people will only say about your therapy only when they come to know about it. Therapists are required to keep your personal information intact and they are not allowed to speak about it to anyone.
Two, Even if anyone says anything then also it is required that you think about yourself before anyone else. You have one life to enjoy and it must not go be trapped within clutches of world's norms and your hesitation. Open up and free your mind from worries.
 Any Other Excuse?
Do you or your loved ones have any other excuses to not to go to therapy? Let us know in the comment section and spread your own experiences to make people aware about therapies. Every person out there deserves to be happy and free from mental clutches.
So throw away your excuses to avoid therapy and drop us a message today at info@calmsage.com. Your message and consultation would be kept discreet.