Anxiety
How To Be A Better Storyteller In A Socially Anxious State?
Last Update on March 16, 2021 : Published on March 16, 2021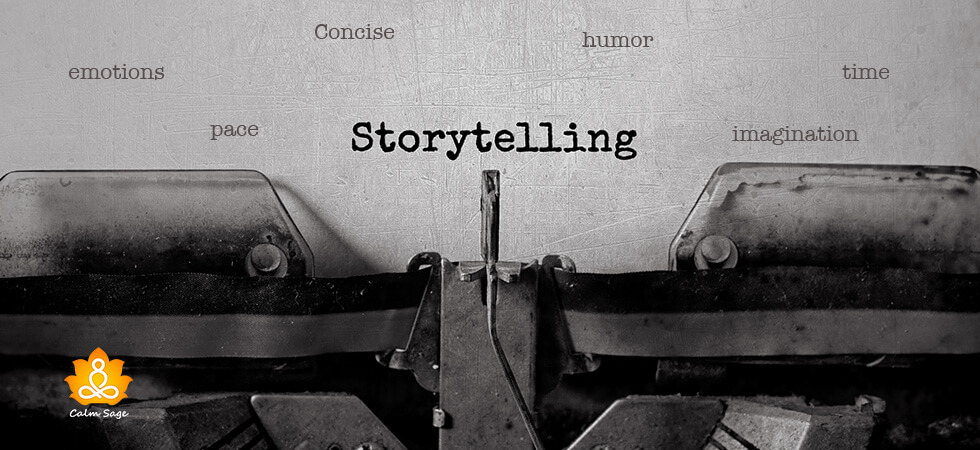 After understanding the power of storytelling on mental health, I was still running in a dilemma and nervous if I could be a better storyteller. My anxiety rushes in as soon as the thought of becoming a storyteller pops in my head. The worst is when storytelling looks like a task in a public space or anxiety support groups.
Well, I understood one thing clearly that I am not looking forward to becoming a grand and famous storyteller. But I am still willing to become comfortable while speaking in order to engage the listeners and maintain the flow of conversation properly.
After research and personal application of tips to become a storyteller, I am sharing with you some effective ones.
Ways To Become A Better Storyteller & Surpass Anxiety: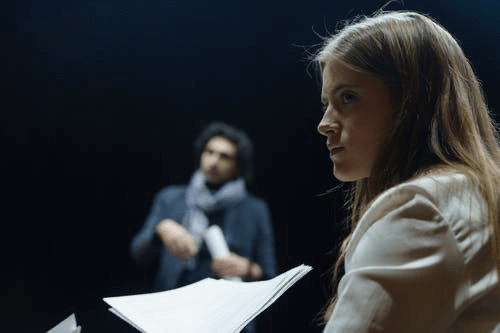 1. What's Your Hook?
I remember one of the hooks that actually grabbed the attention of the listeners and they were willing to ask me more about the incident. My hook was, 'Do you know that I got lost on an island in Thailand?' The responses were, 'Lost? Are you serious?' and 'How did it happen and what happened then?'
This hook engaged the listeners towards the whole story I had with me and we had another 15 minutes discussion. Truly, it helped me ease my social anxiety and I could enjoy a few more cups of coffee with them. You can also use phrases like 'Do you know what happened with me last night?' or 'I have a cool story to share with you guys!' to engage the attention of your surroundings.
Also Read: Enhance Cognition Through the Ancient Art of Storytelling
2. Concise Storytelling
Suppose everyone has your attention. Now if you stretch a story without proper beginning or ending then listeners would easily lose their interest. However, the best idea to become a better storyteller in a socially anxious state is to keep things crisp and clear. As and when you become confident, there is no harm in trying different styles and length of telling stories.
3. Stress Over Emotions
A listener sticks with your story only when you can make him or her feel the same emotion you experienced before. For example, you were ecstatic when you saw your love for the first time. So let others also experience similar emotions along.
4. Are You Telling It Too Slow Or Too Fast?
Your anxiety may give you chills and because of it you either try to rush to complete the story or kill the pace completely. This is a red flag to become a better storyteller!
Try to practice the storytelling in front of a mirror, voice recorder or tell it to your siblings. Your pace plays an important role in the art of storytelling and releases the box of emotions out. Along with pace, your volume and pitch equally matter. Hence, make some modulations patiently.
5. Poke Yourself Funnily & Not Others
'And you won't believe how stupid the way I reacted was!' Hearing it, your listeners would be excited to know the story and even feel comfortable in your aura. Self-acceptance becomes an important key to becoming a storyteller. It is important that you don't make fun of anyone else in your audience.
6. Time & Audience Matters
Who are these people who will be listening to you? Be very mindful of the content presented to them. For example, an adult story in front of children would not be a great idea. Similarly, speaking of depression stories in front of someone who recently came out of mental disorder can be heartbreaking for them.
7. Let Your Listeners Imagine
If you are becoming better at storytelling then your listeners are imagining your mind at the same time. Start them by telling, 'Picture me that I am…' and they would enjoy the course together. Now that you both are in sync, you can easily make sure how others are feeling with your stories.
Also Read: J.K. Rowling Success Story Spreads A 'Magic Inside Us': Inspiration Unlocked
Results Of Sharing Story In Socially Anxious People
When the research by clinical psychologists was done amongst 60 people, it was found that scores of psychological anxiety came down. However, total anxiety did not show a significant decrease in the total group. It was yet found that reading books, looking at animated figures and acknowledging themselves with pre-requisites of storytelling helped people to kill social anxiety to a greater extent.
In 2006, Spain-based researchers claimed that when we are presented with vivid thoughts and stories, our brains light up differently. The brain can experience whole emotions and even get convinced to the sense of what a storyteller did.
You can personally understand this fact by taking excerpts from any movie where a lawyer tries justifying his client's action in a certain situation and it can easily change the course of cash flow.
Still Anxious?
We would like you to try storytelling and become better at it with the help of tips mentioned above. However, if you are frightened due to any reason and cannot bring improvements while social anxiety is keeping a negative check on you then it's good to speak with a counselor.
I have personally developed confidence by storytelling in a socially anxious state and even got the insights of what my listeners were experiencing. Yes, I took help from my brother and close friends who guided me wherever my flow, tone and language went wrong.
If you wish to speak to a counselor and get experts' advice to become a better speaker in social anxiety, drop us a message at info@calmsage.com and ask us for help.
Make Sure That You Check: