Therapy
Play Therapy: How Playing Techniques Serve Therapeutic Benefits?
Last Update on September 25, 2023 : Published on September 25, 2023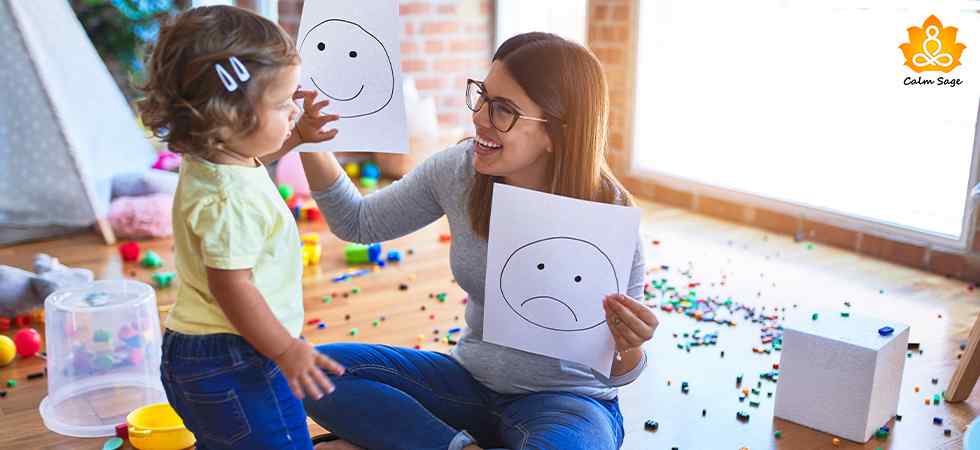 Are you wondering how playing got the recognition of therapeutic benefits? Well, you might be amazed to know that play therapy can help children or adults express themselves or their emotions. Play therapy is a form of psychotherapy that provides the best and safest benefits to children struggling with mental health issues like autism, depression, anxiety disorders, attention-deficit hyperactivity disorder (ADHD), and more.
In this blog, we will be taking a deep look at play therapy, its importance, benefits, effectiveness, and more. so, let's get started!
This blog covers:
What is Play Therapy?
Examples of Play Therapy
Types of Play Therapy
Techniques Used in Play Therapy
How does Play Therapy Work?
Uses of Play Therapy
Play Therapy for Adults
Benefits of Play Therapy
Effectiveness of Play Therapy
How to Find a Play Therapist?
What is Play Therapy?
Play therapy is an effective type of psychotherapy that can help children with mental and emotional issues. Play therapy helps in expressing emotions and navigating the world with different play techniques. Play therapy is an evidenced-based therapy that is not only designed for children but it can also be used for adults. Usually, it is used for children aged between 3-12.
The goal of play therapy is to express the emotions of children and help them fight mental or emotional issues they are struggling with. It is one the safest therapy which provides a non-judgmental environment to the children wherein they can express themselves.
An experienced and registered play therapist helps in the creative safe and free environment for the children wherein they use different playing techniques such as painting, sand tray therapy, and other techniques to help children express themselves. Sometimes, a play therapist might ask parents or caregivers to join in so that they can also work on improving the parent-child relationship.
Play therapy can be practiced by various mental health professionals such as psychologists, play therapists, occupational therapists, behavioral therapists, and social workers.
Examples of Play Therapy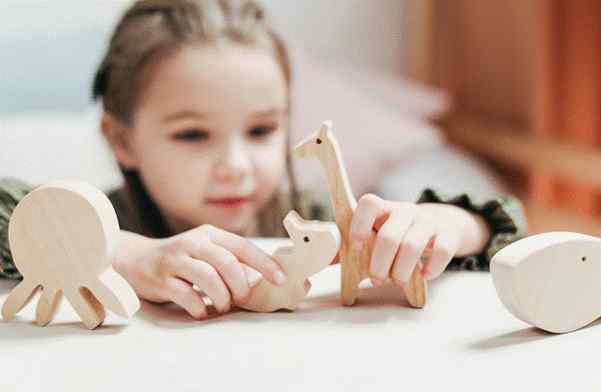 Generally, during a play therapy session, a therapist guides the children towards different techniques and approaches wherein they can play, choose their own toys, get comfortable, and express themselves. During this, a number of techniques and toys can be provided so that the children can pick accordingly, understand their issues, and learn how to cope with their issues.
For example, suppose a child is going through separation or divorce of parents might choose two dolls and set up them in a dreamy marriage with no problems so that they can stay together always. This way a therapist might understand the stress behind children and help them cope with the divorce or separation process. During the sessions, the therapist might use the same dolls to solve a problem and make a child understand. Such techniques are known as bibliotherapy.
Types of Play Therapy
Usually, there are two types of play therapy:
Directive Play Therapy: In directive play therapy, the play therapist uses approaches and leads the child throughout the game so that they can express themselves. The therapist keeps on giving instructions and supervision to the child.
Non-Directive Play Therapy: In non-directive play therapy, the therapist uses a less controlled approach wherein the therapist leaves the child to take the lead, play the games they're interested and express themselves with limited or no interference.
Techniques Used in Play Therapy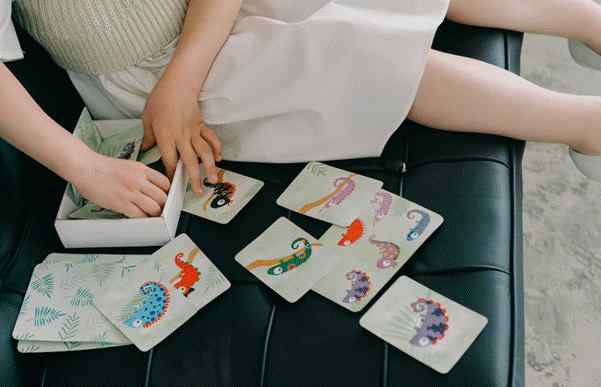 All play therapists have their own techniques or approaches to handle a child and make them emotionally expressible. There are different approaches that can be applied during this therapy. Generally, a therapist decides the techniques based on the issues, severity, and play mediums a child prefers. This understanding helps in making the child comfortable.
Usually, a play therapy session or appointment lasts between 30 to 45 minutes. During a session, a play therapist works in creating a comfortable and safe environment for the children wherein they can play and a therapist generally interacts with the children and observes their actions, choice of games, and interests closely.
Once the child gets comfortable in the environment, the therapist works on asking more target-related questions so that the children can express themselves and the actual cause or issue can be determined. Below listed are some of the common techniques used during play therapy:
Board games
Building blocks or construction toys
Card games
Creative visualization
Dance and movements
Hide and seek
LEGO play
Musical play
Play with dolls
Puppet dance or play
Role-playing
Storytelling
Strategy games such as chess
Tea party
Toy phones
How does Play Therapy Work?
As a caregiver or parent, no matter how much harder we try to fill in the communication gap, we unintentionally even create more! Herein, the play therapist comes in and uses their skills to improve the language barrier between the child and parent. The therapist provides a safe environment to the children wherein the children learn to express themselves. The most important part is that during sessions, parents also learn to understand the verbal and nonverbal cues of children.
During play therapy sessions, children learn to express their inner and deepest emotions. Herein, toys act as symbols and they often serve great meaning behind their emotions- only a therapist or parent can understand. The therapist works hard to understand the cues and understand their issues from their point of view. During play therapy, children are not pressured, instead, they are allowed to take their time and express their feelings at their own pace.
Play therapy focuses on fulfilling the inner needs of the child, during initial sessions, a therapist observes a child deeply and later conducts separate interviews with parents, caregivers, or teachers. After assessing the child's issues and needs, a therapist works on setting therapeutic goals and formulating a treatment plan. After this, they observe the child's choices, and how they play, and most importantly they observe how a child reacts when the parent returns.
This is how a child's inner issues can be revealed. Herein, a therapist also understands how a child changes behavior from session to session.
Since every child is different and all therapist's viewpoints are different, a play therapist might take the help of different approaches or techniques to progress. At some point, a play therapist can also ask siblings, parents, or caregivers to join in and understand. This technique is a part of filial therapy which can help in finding resolution to conflicts, recovery, and improving overall family dynamics.
Uses of Play Therapy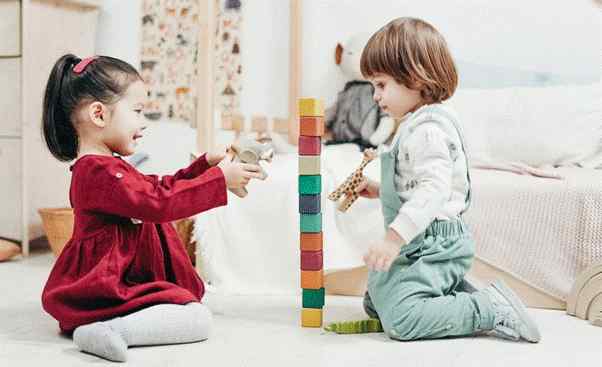 Play therapy can be used to resolve various mental health issues faced by children. Specifically, play therapy is used for making children comfortable, expressing their emotions, and communicating healthy and positive patterns with them.
Research shows that children who were abused and experienced traumas or stressful events during early ages can seek multiple benefits from play therapy as it helps in regaining a sense of self. Moreover, play therapy can also help with learning disabilities and behavioral disorders. here is the list of conditions that can be effectively managed with the help of play therapy:
Abuse (physical and emotional)
Aggressive behavior
Attention-deficit hyperactivity disorder (ADHD)
Chronic illnesses or palliative care
Depression
Developmental delay
Family issues such as separation, divorce, sudden death of a loved one or family member
Grief
Post-traumatic stress disorder (PTSD)
Problematic behaviors
Trauma (Physical and Emotional)
Play Therapy for Adults
As I mentioned above, play therapy is not only for kids but it can be used for resolving adult issues as well. It can be used for adults or teenagers who are not able to express themselves. Play therapy for adults can be used for resolving:
Anger management issues
Chronic illness
Intellectual disabilities
Post-traumatic stress disorder (PTSD)
Substance use
Trauma and physical abuse
Inner childhood wounds or unresolved childhood issues
Benefits of Play Therapy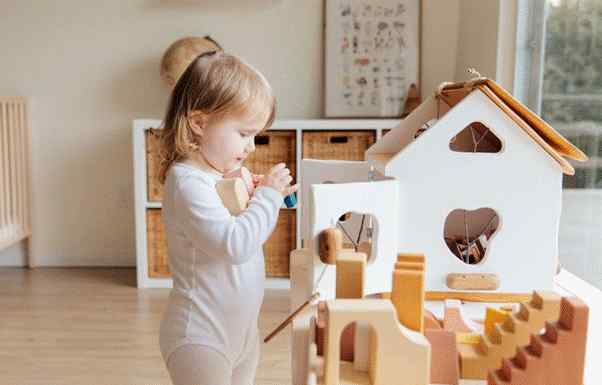 From my personal view, play therapy is not only about "playing" but I think play therapy is all about playing, learning, developing, improving senses, expressing emotions, and much more. Most people asked why play therapy is important. In regards to this, I found one research showing that approximately 71% of children who were referred to play therapy experienced positive changes.
With the guidance of a registered and experienced play therapist, you can really find some amazing benefits such as improved communication, understanding of emotions, and more. here are some of the benefits of play therapy:
Allows children to verbally express themselves
Provides a safe and non-judgmental environment for the children
Creates a safe space for children wherein they can be themselves
Allows children to choose their toys so that they can get comfortable
Helps children understand their emotions and express them
Builds social and communication skills
Starts acknowledging their issues and taking responsibility for their actions and behaviors
Provides creative problem-solving skills
Develops healthy coping strategies
Build self-respect
Reduces anxiety and aggressive behaviors
Promotes parent-child relationship
Teaches empathy and respect for others
Improves motor skills
Effectiveness of Play Therapy
Research shows that play therapy can be one of the best, most effective, and safest therapy out of all therapy options for autistic kids. It can be effectively and safely applied for children aged between 3 to 12 years old. I found a study published for aggressive children and it stated that play therapy shows significant improvement for children with aggressive behaviors.
Moreover, I found other studies that revealed how play therapy can be effective for children. Several other studies revealed positive effects of play therapy on children and parents as well. Consecutively, play therapy can be really beneficial for children and adults as well despite of age or gender.
How to Find a Play Therapist?
If you're a parent or caregiver finding a play therapist, it's important to know that a play therapist takes the lead during the sessions, and it's important to find an experienced and registered play therapist who can bring positive changes to your children.
In order to find the right play therapist for your children, you must ensure that they are using their relevant experience and expertise to resolve the inner issues of your child.
Play therapy involves several sessions, therefore, in order to find the right play therapist, you can follow the below check-list:
Check the certification and experience of the play therapist
Percentage of success rate and understanding of issues
Ask how play therapy works
Ask about plans of treatment, pricing plans, and insurance coverage
To connect with a behavioral therapist through online platforms, click below:
I hope this blog helps you understand what play therapy is and its examples. For more such content, connect with us through all social media platforms.
Thanks for reading!