Anxiety
These 10 Scientifically-backed Songs Are Guaranteed To Reduce Anxiety
Last Update on August 10, 2023 : Published on October 29, 2021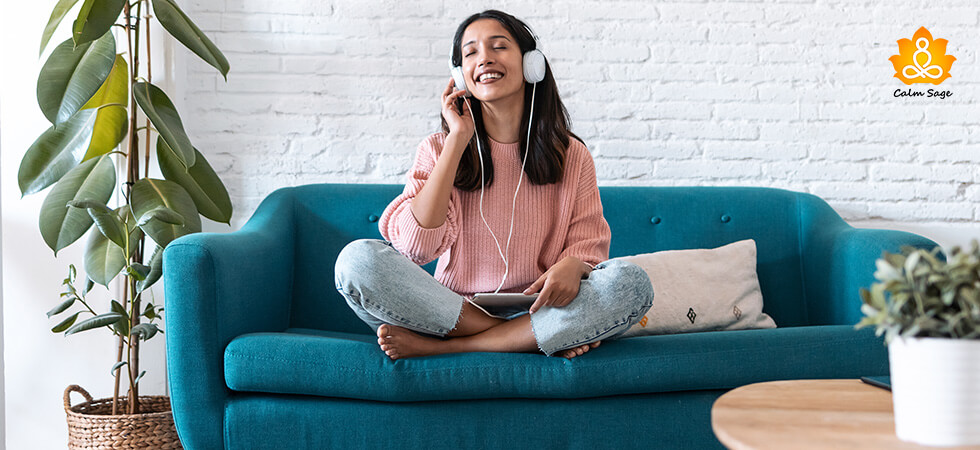 "One good thing about music, when it hits you, you feel no pain." – Bob Marley
You know when you're stressed and you know when you need to control your stress. When things become too stressful at work, home, or school, you may opt for different stress-relieving and relaxing techniques to reduce anxiety.
Many people resort to arts or crafts to reduce anxiety but many people, if you notice, listen to music to relieve stress and anxiety. Do you know why?
Sound therapy has been a popular way of inducing relaxation, boosting happiness, improving mood, and refreshing your overall health. For centuries, different cultures around the world have been using music to improve one's health and overall well-being.
In recent years, neuroscientists have listed specific music and songs that can not only soothe your pain but reduce anxiety as well.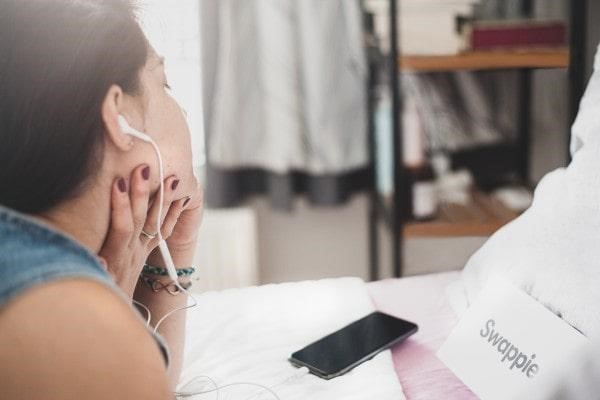 A study was conducted on candidates who were given an attempt to solve difficult puzzles quickly while connected to sensors. The puzzles were designed to cause stress and the candidates were asked to listen to different songs while the scientists recorded their brain activity and psychological state including monitoring heart rate, blood pressure, and breathing.
Dr. David Lewis-Hodgson from Mindlab International, the lab that conducted the study reported that there is one song that produced a more glorious state of relaxation and calm than any other.
The song – Weightless. According to Dr. Lewis-Hodgson, listening to "Weightless" caused a 65% decrease in anxiety and a 35% decrease in a participant's usual physiological response.
Remarkable, isn't it?
The song "Weightless" by the group Marconi Union was created in collaboration with sound therapists. The carefully arranged harmony, bass, and rhythm not only helps reduce anxiety but can also help slow down your heart rate, reduce blood pressure, and lower cortisol levels.
Stress and anxiety increase the risk of heart diseases, obesity, depression, respiratory problems, and more. Did you know that according to a study by Harvard, health issues caused by stress are more dangerous to your health than Alzheimer's or diabetes?
In these times, where we are constantly stressed, science is continually making breakthroughs to help find a solution to reduce anxiety.
Did you ever imagine that only listening to music can help with anxiety?
Music is one of the best (and easiest) ways to give your mind a break, relax, and refresh your mind and body. Next time, when you feel drained or emotionally exhausted, plug in your headphones and tune in to the music recommendations mentioned in this blog!
Note: The song proved to reduce anxiety, "Weightless" is considered very effective. It can make you feel drowsy so it is highly recommended you NOT listen to this song while driving or doing something that requires you to focus as it can bear dangerous consequences.
Other than Weightless, here are other songs that can help reduce anxiety!
Related Read: Music Meditation: How To Meditate With Music
10 Songs To Reduce Anxiety
1. Weightless by Marconi Union
2. We Can Fly by Rue du Soleil (Café Del Mar)
3. Canzonetta Sull'aria by Mozart
4. Someone Like You by Adele
5. Pure Shores by All Saints
6. Please Don't Go by Barcelona
7. Strawberry Swing by Coldplay
8. Watermark by Enya
9. Mellomaniac (Chill Out Mix) by DJ Shah
10. Electra by Airstream
There's also a public playlist on Spotify with the same songs that you can access here.
My Thoughts
"Music is the strongest form of magic." – Marilyn Manson
 The next time you feel anxious, exhausted, or stressed, plug in your headphones and listen to the music that helps soothe your mind, body, and soul. The benefits of music are many, some of them can include:
Uplifting your mood
Improving sleep
Increasing motivation
Relieving pain
Why is music called food for the soul? There are many reasons. Soothing music for anxiety such as classical music can bring a positive effect on your mind and body. It can help slow down your heart rate and bring your breathing back to normal.
To calm your anxious mind and body, immerse yourself in the beautiful and enthralling world of music. Who knows that among so many genres and styles, you'll find the right music to reduce anxiety?
Share in the comments below your favorite music and how it helps you calm down.
P.S. for me, it's always Mozart's Molto Allegro (Symphony #40). Listening to classical music always calms my anxious mind. So, what's yours?
This article is solely based on the author's research and is not supposed to be an interpretation of music psychology by any means. For any queries, you can contact us at info@calmsage.com or DM us on social media. 
Next Read: