Communication
Ways To Celebrate And Enjoy Every Day Mindfully
Last Update on July 8, 2022 : Published on July 9, 2022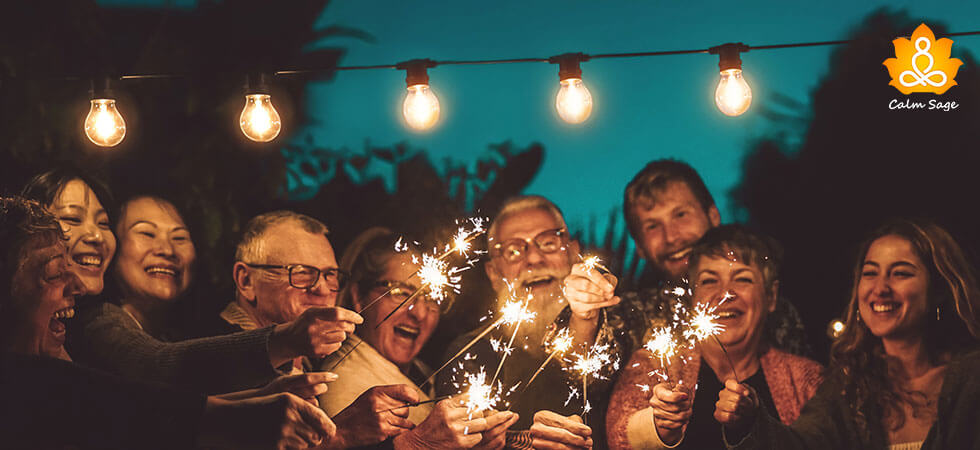 Before starting, I want to ask a simple question…
Have you ever seen a human on this planet living a life without challenges or obstacles?
No right!! The fact is that every individual living in this world has their own challenges and obstacles. You never know what issues or problems the other person is going through! Therefore, we must stop self-comparing ourselves with others and we must focus on positive outlooks only. Now the question is, how do we focus on positives when our life is full of ups and downs?
The best and the simplest way to focus on the positive is to enjoy and celebrate every day like never before. This is one of the best mindfulness techniques we can apply in our regular life to be happy and positive! Do you know there are more other mental health benefits of celebrating and enjoying every day?
Here are the other mental health benefits of celebrating and enjoying life:
Reduces everyday stress and anxiety
Improves overall health
Clears mind and body
Refreshes our soul
Increases social bonding
Improves our relationships
Improves mood swings
Reduces risk of mental health issues
Improves sleep
Increases energy
Helps in managing emotions and self-expression
Provides us clarity
Simplifies life
Establishes harmony and peace
Reduces loneliness
50+ Ways to Enjoy and Celebrate Life
Below are some of the simple yet best ways to enjoy and celebrate life.
Wake up on time and start your day with meditation.
Add any natural element to your daily bath to improve your mental health.
Have a healthy breakfast and eat it mindfully.
Be grateful and spread positive vibes like confetti.
Focus on what's controllable and positive.
Have a "me-time."
Don't fall into the trap of self-criticism, empower yourself with the help of affirmations.
Take a 15-minute mindful coffee break to refresh yourself.
Spend some time in a comfortable and cozy place.
Regularly have a quick conversation with yourself about your life.
Let go of the past and move on.
Appreciate what you have today.
Reflect on your accomplishments.
Glow gracefully and learn to be more appreciative.
Show some self-love to yourself.
Let the inner child within you come out and have fun.
Be courageous and always try to do something out of the box.
Try to move out of your comfort zone and explore the unexplored.
Be aware of your feelings and emotions, don't ignore them.
Listen to your true self.
Laugh, like no one's watching!
Always show up with a smile and radiate positivity.
Create your own purpose and define "life" on your own terms.
Live life on your own terms and don't focus on the rules.
Be open-minded and welcome challenges so that you can get stronger.
Spend some time with leisure activities.
Help people, without thinking.
Think big and never limit your boundaries.
Hang out with your friends and do what makes you happy.
Spend some quality time with your partner.
Focus on your family's emotional needs.
Self-forgive yourself for the mistakes you might have done in the past.
Prepare yourself for your goals.
Take some time to understand your unique self.
Exercise and be active.
Go outside and relax in nature.
Make your autobiography really happening and amazing!
Plant trees and make nature colorful and a happy place to live.
Renew relationship/friendship with old friends.
Create a collage of your old memories and hang it up in a visible spot.
Take yourself on a small date and treat yourself for no reason.
Arrange beautiful flowers for positivity.
Provide social support to old-age homes.
Take some time to stretch in your favorite space.
Read a self-help book and motivate yourself.
Take yourself on a road trip and try to avoid social media.
Go into nature and sketch something that inspires you.
Donate, if you can.
Cook a healthy dinner.
Light a scented candle.
Try aromatherapy.
Watch the sunset or sunrise.
Wear something bright or try dopamine dressing.
Watch the stars and think about your accomplishments or goals to be completed.
Make your everyday tasks more fun.
Advocate people and encourage them to do the same.
I hope this blog helps you with the 50+ best ways to enjoy and celebrate life. Comment down and let us know what your pick from the list is. For more such content, connect with us on all social media platforms.
Thanks for reading!
Enjoy life and take care. ☺