Meditation
What Is Focused Meditation: Its Benefits & How To Practice It
Last Update on November 3, 2022 : Published on April 17, 2021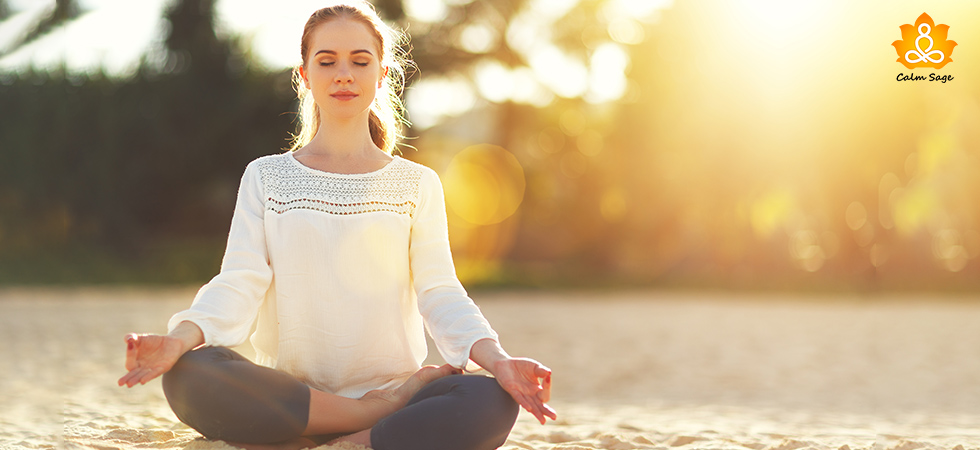 "Meditation will bring you more and more intelligence, infinite intelligence, a radiant intelligence. Meditation will make you more alive and sensitive; your life will become richer." – Osho
This saying resonates with me whenever I think about meditation. Meditation isn't just about attaining peace and stillness of the mind but it is also about making you feel more sensitive and aware of your thoughts, feelings, and emotions. But while many meditation techniques teach us to quiet the mind, focused meditation can help those who desire a quick stress relief, all the while focusing on something.
In this blog, we'll explore what focused meditation is, how focused meditation benefits you, and what you can do when it comes to practicing focused meditation.
So, let's begin!
What Is Focused Attention Meditation?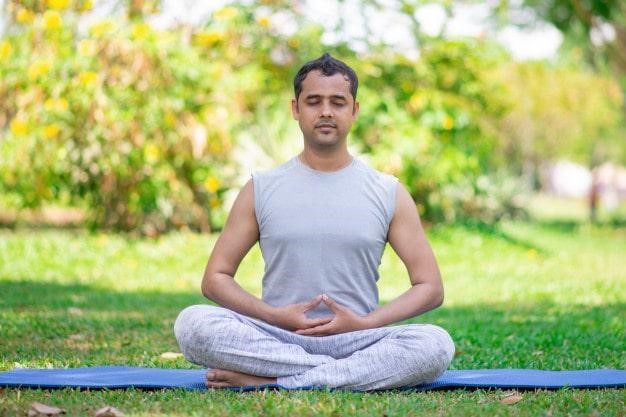 Focused attention meditation or focused meditation is a meditation technique that can be practiced when you need quick stress relief. This meditation style requires you to focus all your attention on either an object, sensation or a sound. This meditation aims to help you feel relaxed while using a specific focal point rather than just trying to clear your mind.
Focused meditation is a flexible and feasible meditation technique that can be practiced without an instructor or guide.
This meditation essentially involves focusing on something (an object or sound) carefully. It is a way of staying in the present moment and slowing down the intensity of your thoughts, unlike other meditation practices where you're required to focus on nothing.
With focused meditation, you learn to stay in the present moment while keeping your focus on one thing. Usually, this focus can be a sound, a visual, an object, a sensation, or even your breathing.
Also Read: Simple Mindfulness Exercise For You To Try (Beyond Meditation)
Mindfulness.com is one of the leading mindfulness apps specially designed to solve mental health issues like anxiety, sleep, stress, and others.
How Focused Meditation Benefits You?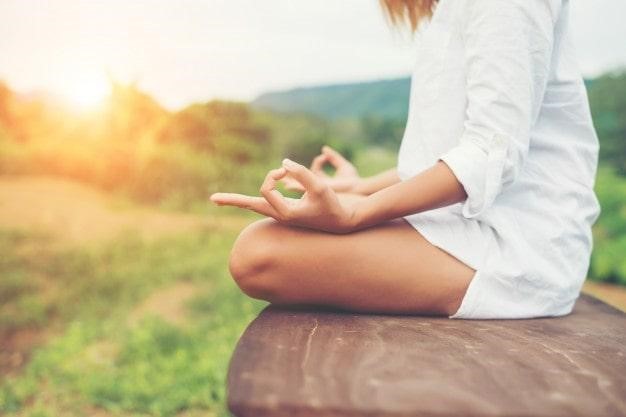 There are some amazing benefits of practicing focused meditation. Some of them can be:
Related: Why Meditation is Important? Benefits of Meditation
Step-By-Step Guide On Practicing Focused Meditation
When you start practicing meditation, it can be a little challenging so it is suggested you begin small. 5-10 minutes of daily meditation can help you build a routine until you're comfortable increasing your duration.
One of the first things you need to do while practicing focused meditation is to find a quiet place without any distractions. Another benefit of focused meditation is that you can practice it anywhere at any time but the key is to be in an environment that induces calm.
After making sure, you're in a comfortable and peaceful space, all you need to do is follow these steps:
Step 1: Pick A Target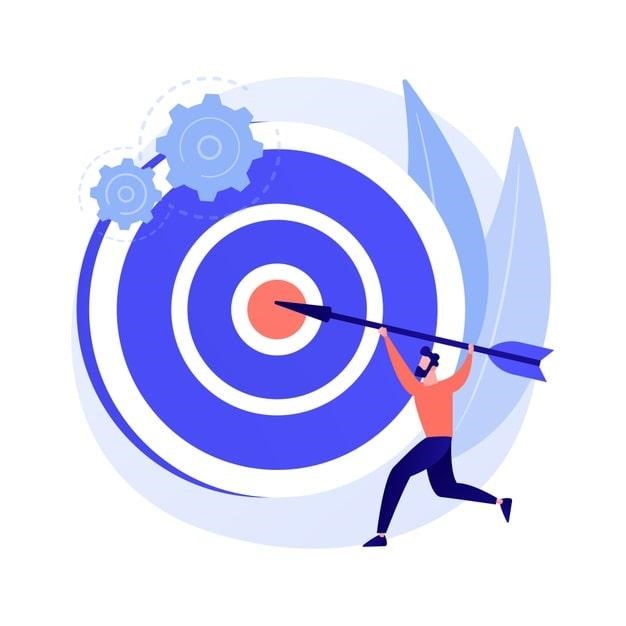 If you're a beginner, then focusing on your breathwork is a good target. If you are comfortable focusing on your breathing, you can pick something – an object, a visual, a sound (mantra or chant), or a sensation to focus on. This step aims to pick something that you can focus on during the meditation.
Related: Practice Mindfulness Breathing Exercises To Deal With Stress, Anxiety & Anger
Step 2: Correct Your Posture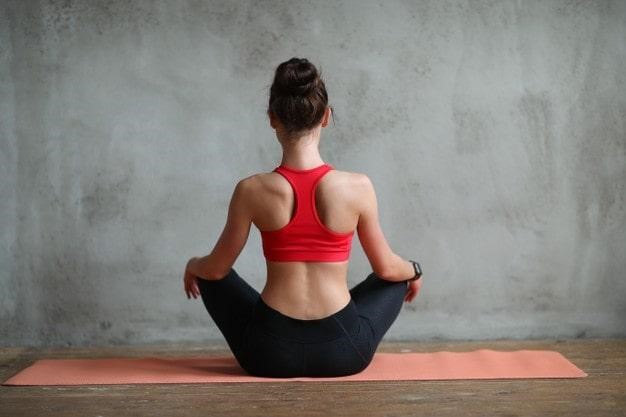 The next step after you've picked your focus target is to sit in the correct position. Keep your back straight and try to not lean your upper body on any surface. If you're sitting in a chair, sit on the edge of it with your feet flat on the floor. If you're sitting on the ground, keep your back straight. Your spine should remain tall, not bent.
Step 3: Relax Your Body
Relax your body and try to release the stress coursing through your body. Breathe deeply through your belly. You can cross your legs or not – keep your body as relaxed as possible while keeping the correct posture.
Step 4: Shift Your Attention On Your Target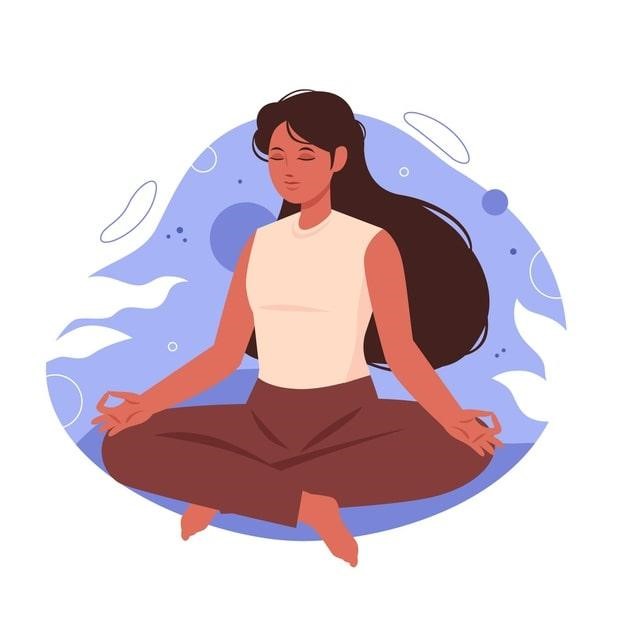 Concentrate on the sensations coursing through your body and try to keep your attention on the focal point you've chosen. Center on the sound, sight, smell, or other details of your focus target. The aim of this step is not to think about anything but to experience the sensations of being in the present moment.
For example; if your focus point is your breathwork, then pay close attention to how your breath is affecting your body and what sensations is your breathing causing you as you inhale and exhale.
Step 5: Quiet Your Mind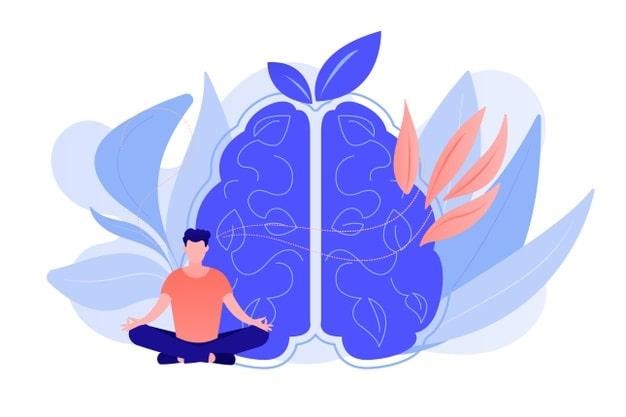 It is not easy to quiet our inner monologue but if your mind starts analyzing your thoughts, revisit your stress, worry about situations, or start a list of errands you need to do, gently turn your attention back to your focal point and the sensation it is causing. The goal of this step is to focus on something while trying to keep your mind quiet.
Step 6: Keep Practicing
Don't judge or berate yourself if you fail in keeping your attention on your chosen target. Remember, practice makes perfect. Even if you fail, don't let it stop you. Praise yourself for paying attention and try to return to the present moment and the experience it is generating.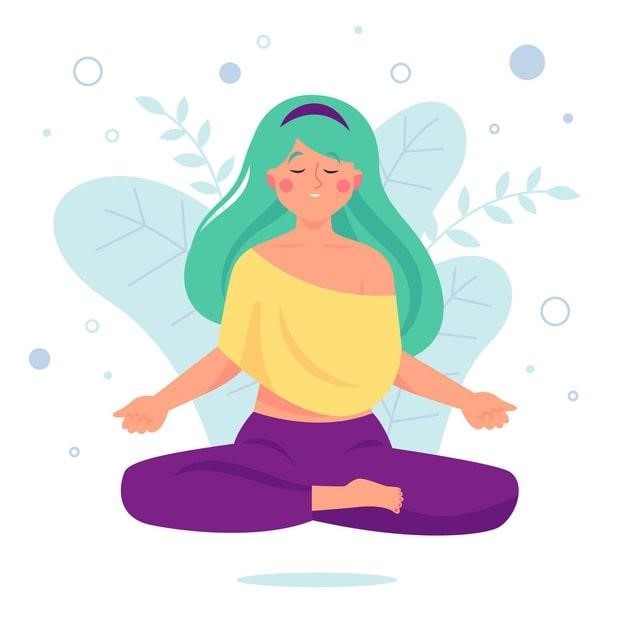 Additional Tips For Beginners
These tips can help you practice focused meditation, especially if you're a beginner at it:
Give yourself time. Meditation takes practice and it can be some time before you start to experience the effects of meditation. Don't feel discouraged. Keep practicing.
Start small. Practice for 5-10 minutes before working your way up to a longer duration or session.
Don't hesitate to experiment with other techniques. If practicing focused meditation is frustrating and challenging, then you can try other types of meditation such as transcendental meditation, zen meditation, metta meditation, walking meditation, or others.
Pick a time that works best for you. Many people find meditation the best way to start their day and while a morning meditation can help you keep calm all day, many people find relaxing after a long day more comfortable. Pick a time that you feel comfortable practicing focused meditation at.
Final Thoughts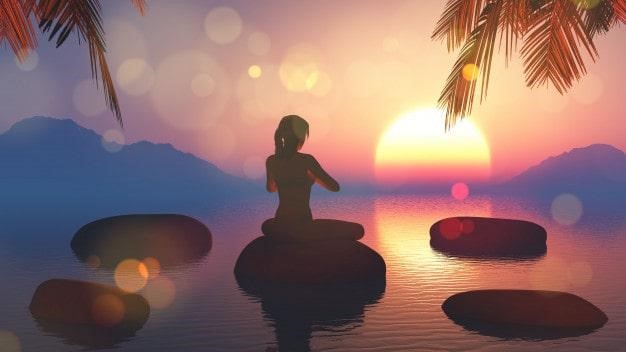 Once you learn the foundations of meditation and once you get into a routine of practicing meditation, you'll start noticing the subtle benefits of meditation such as improved concentration, enhanced self-awareness, and reduced stress. Keep in mind that the more you practice, the easier meditation will be.
I hope this article helped you learn more about what focused attention meditation and how focused meditation benefits you. I also hope that the above guide also helped you understand how you can go about practicing focused meditation.
For more information and guides on meditation, you can visit our website or write to us at info@calmsage.com.
Until then, take care of yourself and stay safe!