Motivation
50+ Effective Ways To Beat The Holiday Blues
Last Update on December 11, 2020 : Published on December 11, 2020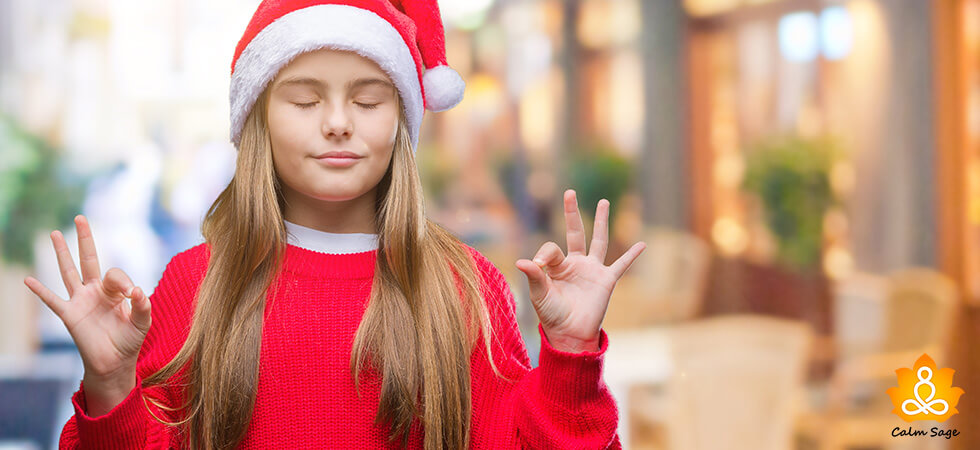 With the holiday season approaching, you all might be preparing yourselves to meet and greet your loved ones. However, due to the limitations of Covid-19, this year some of you might not be able to go home or celebrate with your relatives. Know that, you're not alone; we are all in this pandemic situation together.
Additionally, as per records of the National Mental Health Association people with conflicts in personal relationships and stress due to financial limitations are the reasons behind the blues of the holiday season. Apart from this, people also experience holiday blues due to seasonal affective disorder (SAD).
Dalai Lama Rightly Quoted,
"Happiness is not something readymade. It comes from your actions."
With this quote, everyone should learn to not let sadness take over. This blog consists of 50 ways to beat the holiday blues.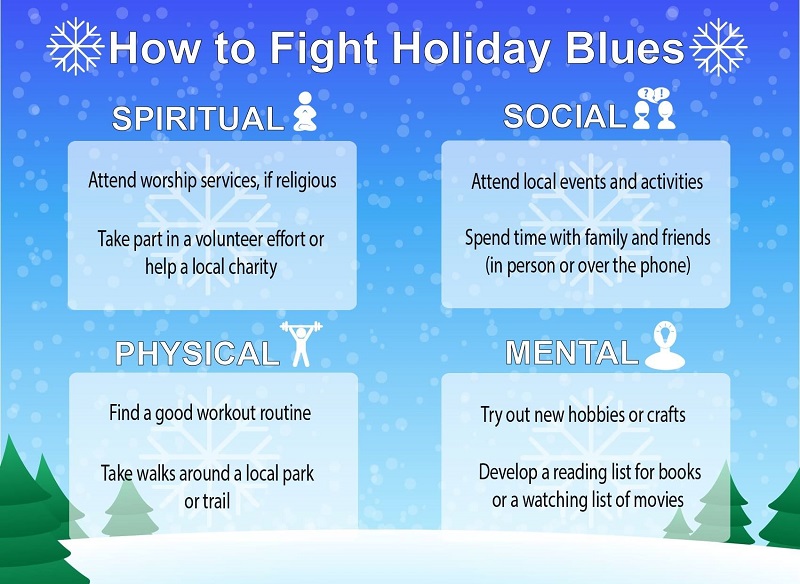 7 Ways to Manage the Holiday Blues:
1. Solo activities
1. Meditate or pray for everybody's wellness.
2. Take a nap and cleanse your negative thoughts.
3. Write a small appreciation letter for yourself.
4. Practice yoga or any other kind of exercise.
5. Go healthy this holiday season.
6. Go for de-cluttering.
7. Paint your space with positive colors.
8. Reward your pet with a small gift.
9. Cook something good for yourself and set up a candle-light dinner.
10. Go for a detox bath.
2. Social connection activities
11. Video call your friends or family.
12. Go for social media detox or digital detox.
13. Read blogs of your interest on the internet.
14. Write something and post it on social media.
15. Recall memory and share it with your friends.
16. Host a zoom virtual party, play games, or watch Netflix together.
17. Send small gifts to your family members and friends.
18. Be kind to the local artists in your city and support them.
3. Nature-filled activities
19. Plan a road trip with your friends (please follow Covid-19 guidelines).
20. Enjoy a serene view in your city (please follow Covid-19 guidelines.
21. Go for ice-skiing or related activities (please follow Covid-19 guidelines).
22. Go on an unplanned trip into the woods or mountains (please follow Covid-19 guidelines).
23. Go on a solo trip (please follow Covid-19 guidelines).
4. Self-care and self-love
24. Try self-care activities.
25. Follow the Seven-step prescription for self-love.
5. Kindness
26. Support local artists and workers.
27. Volunteer in any program.
28. Be kind towards people.
30. Help those who are in need.
31. Gift something to the helpless.
32. Read or paste "Be Kind" quotes on your wall.
33. Send inspirational messages or quotes to your friends or family members.
6. Education
34. Read books or learn mindfulness.
35. Conduct free learning sessions for children.
36. Get hands-on with a new activity.
37. Learn something new online.
38. Work on your plans.
39. Focus on your hobbies.
40. Show your creative side and decorate your room or home.
41. Read self-help books.
7. Family activities
42. Cook something together.
43. Decorate home together.
44. Play family games.
45.  Plan a movie night.
Related Read: 20 Best Inspirational Movies On Netflix to Motivate you in 2020
46. Watch laughter or funny videos.
47. Help each other with the chores.
48. Gift each other small gifts.
49. Plan a family trip.
50. Volunteer in any organization.
51. Listen to each other and fulfill their needs.
52. Write appreciation letters for each other.
I hope this blog helps you to beat the holiday blues with these 50+ activities. Comment down and let us know which way you are going to use to beat the holiday blues. For more such content, follow Calm Sage on all social media platforms.
Thanks for reading!
Happy holidays!