Meditation
8 Effective Tips On How To Create A Meditation Room
Last Update on May 26, 2022 : Published on June 29, 2020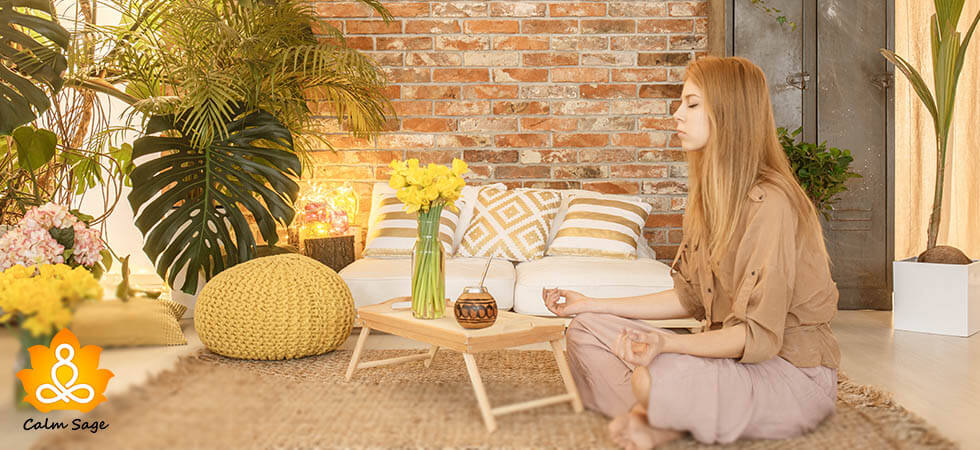 A beautiful and peaceful space in your own home can instantly calm your mind and help in focusing. Agree? Well, creating a meditation room is as important as creating a bedroom for sleeping or a kitchen for cooking. The meditation room is meant to cultivate mental strength and become dedicated to complete mindfulness.
A meditation room or meditation space doesn't really mean a complete room, it could be the corner of a room, alcove or even closet. Wherever it is, it must provide you a deep sense of inner peace and induce a happy mood effect. Here are some of the best ways to create a meditation room along with Zen space ideas after you have figured out which type of meditation is right for you.
How to Create Your Own Meditation Room:
1. A Feel-Good Space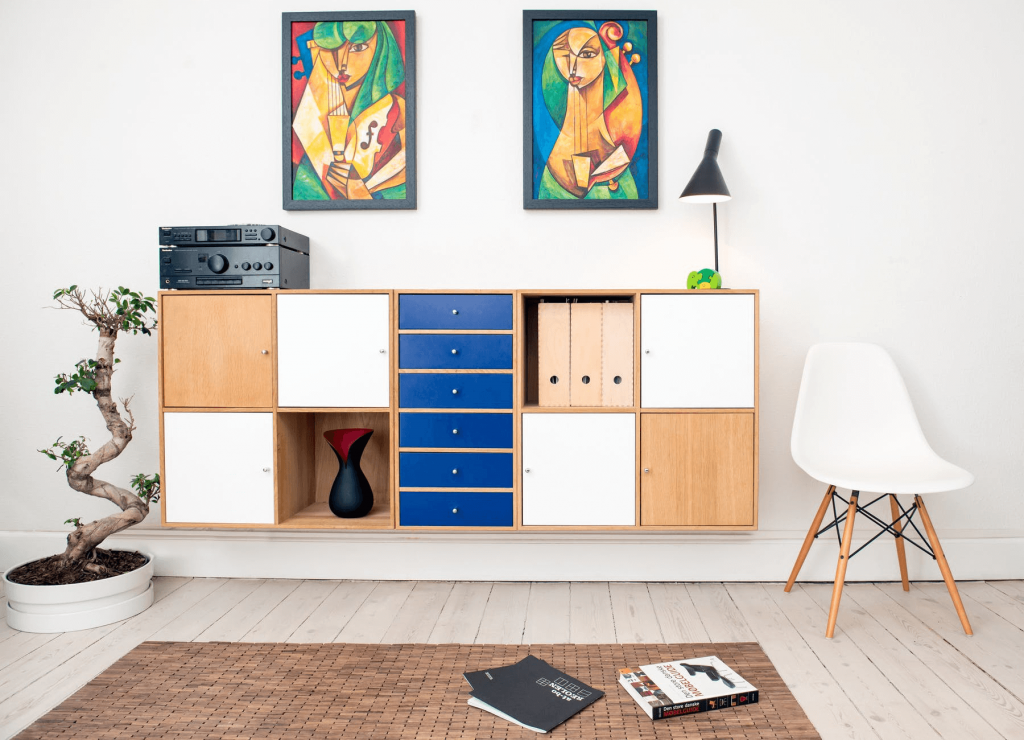 Let's start with finding a meditation space that allows you to be yourself and relax you from within. If there is less space in your apartment or home, you can choose to draw a beautiful colored curtain or sit on an elegant floor carpet. A single element that you can associate with the meditation can alone make the whole space better and bring alertness. But make sure that you do not use the same element for other purposes or else you will probably lose the focus. For example, the carpet that you use for meditation would always give you new energy and vibe but if you begin to use it for other purposes, the essence slowly goes away.
2. Notice The Lighting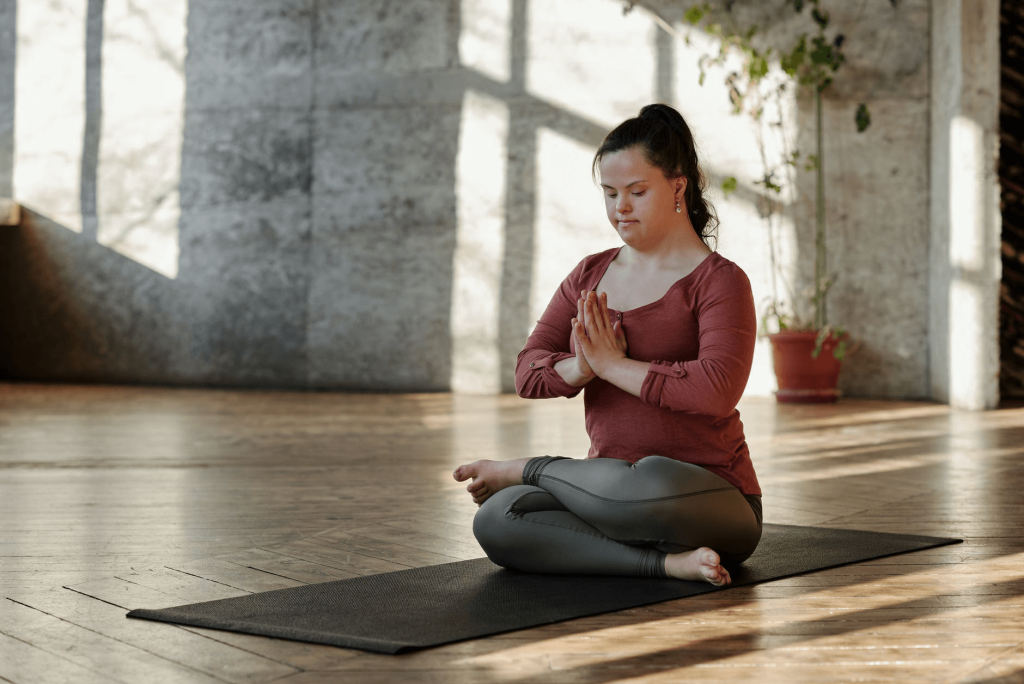 Do you like plenty of natural light, diffused lights or simply candles around you when focusing? This preference depends on personal choices while creating a Zen space at home. Yes, it is up to you if you want the curtains to be drawn or removed or even let the windows open for fresh air. Some people even love to add artificial lamps in the room with the choice of lamp color and light shades. Don't believe that this detail works? Try this meditation room idea and you will realize how important it is to adjust lighting accordingly.
3. Cleanliness Is Must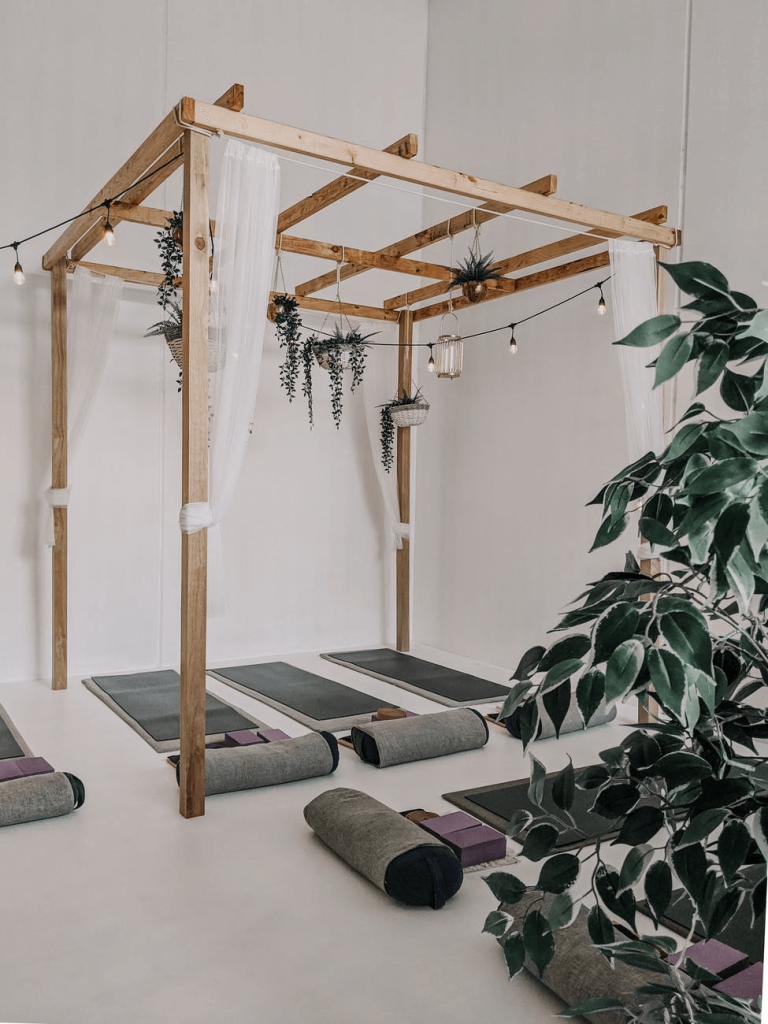 While searching for meditation room ideas, you must not forget this simplest tip. The area should not have many items or pieces of furniture in order to avoid distractions. This doesn't mean that you cannot do meditation in a small room or your office cabin. If you have things around, it is necessary that it remains clean and dust-free. With that, they must also be organized neatly. After all, it's a place to relax and declutter your mind.
4. Add Natural Elements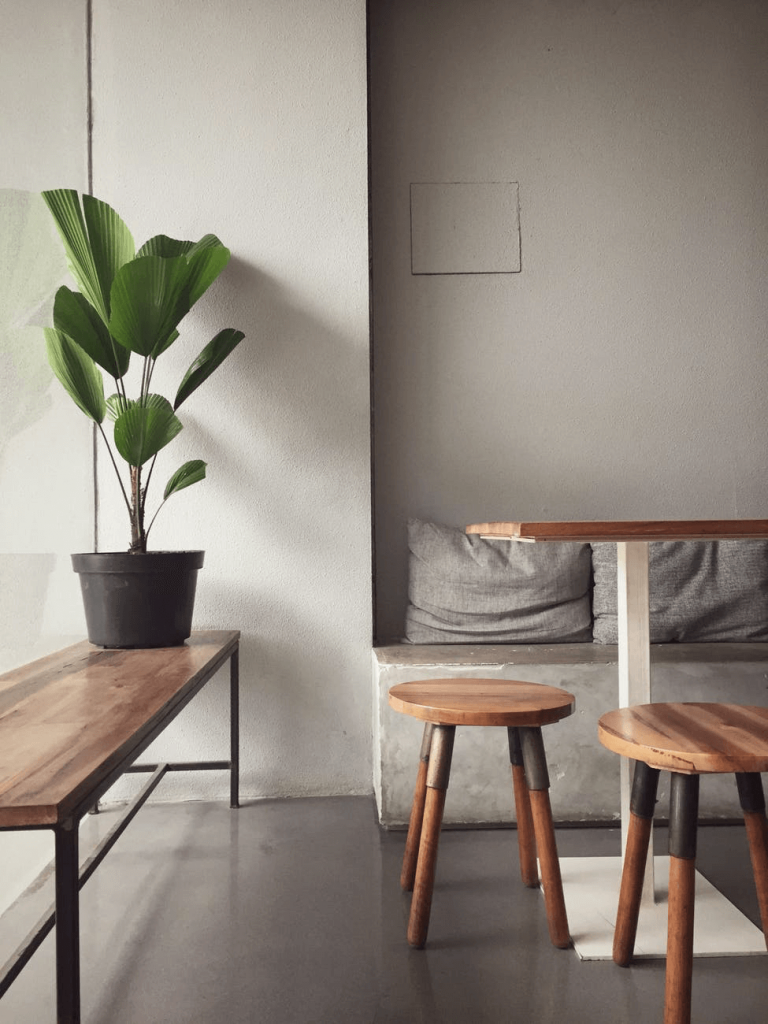 Adding natural elements in the room like positive energy plants, water bowls or fresh flowers itself sounds peaceful. With these natural elements, you are able to connect more with your surroundings and the balance between everyday life and beauty within remains maintained. So if you live in an urban environment and are not able to reach in the open for a long time, make sure to bring nature inside your home.
5. Don't Forget The Aroma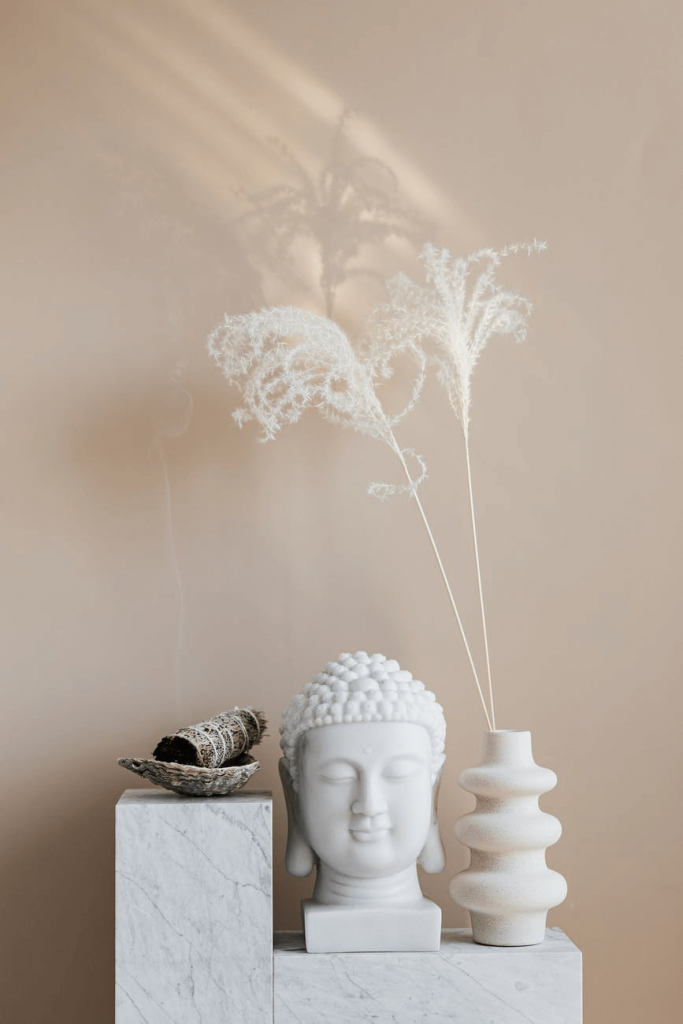 In case the natural aroma of fresh flowers has taken a positive vibe in your mind, you can totally let this meditation room's idea pass. Now if you wish to explore the beauty of meditation with fresh aroma, try using essential oils in a diffuser. Oils like lavender, peppermint and rosemary are some of the best oils you can try. Thinking why you could use aroma? It is because aromatherapy acts as a potent method to reduce stress, relieving muscle tension, and improving the overall immune system.
6. Decoration & Color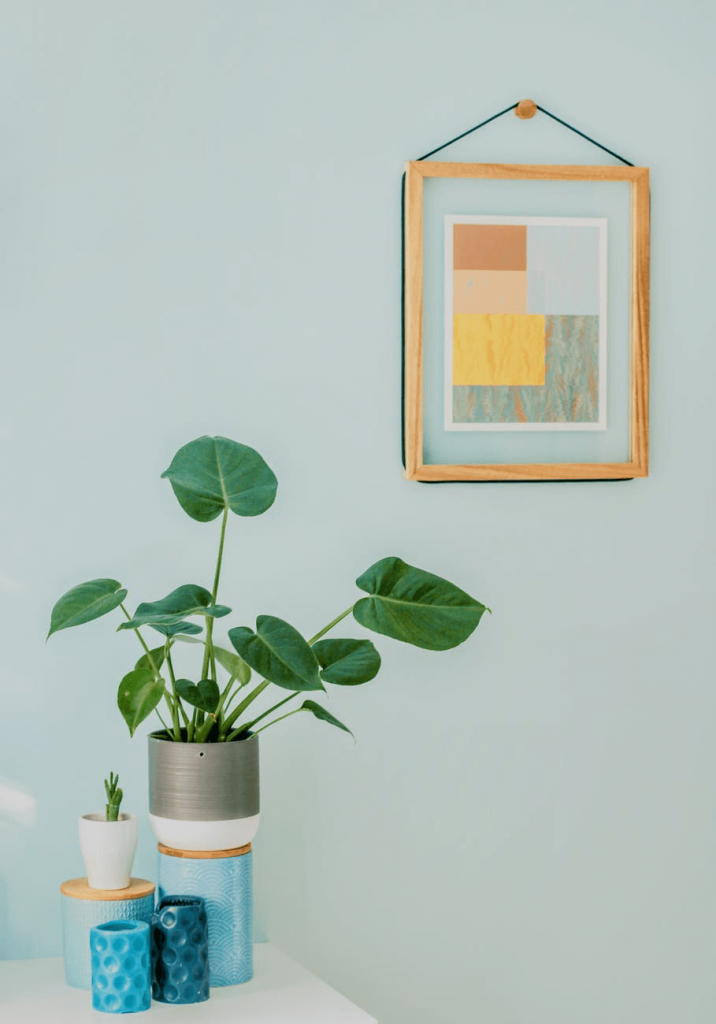 Room color affects your mood and this is why choosing the right color and decorative elements is something you must consider. Although the light color palette is the most recommended and regular meditation performers try to paint pastel colors on the wall, some users say that dark colors give them a cozy feeling. As far as decoration is concerned, a minimalist approach with few plants, aromatherapy essentials, a statue of Buddha, and cushions are recommended.
7. Noise-Free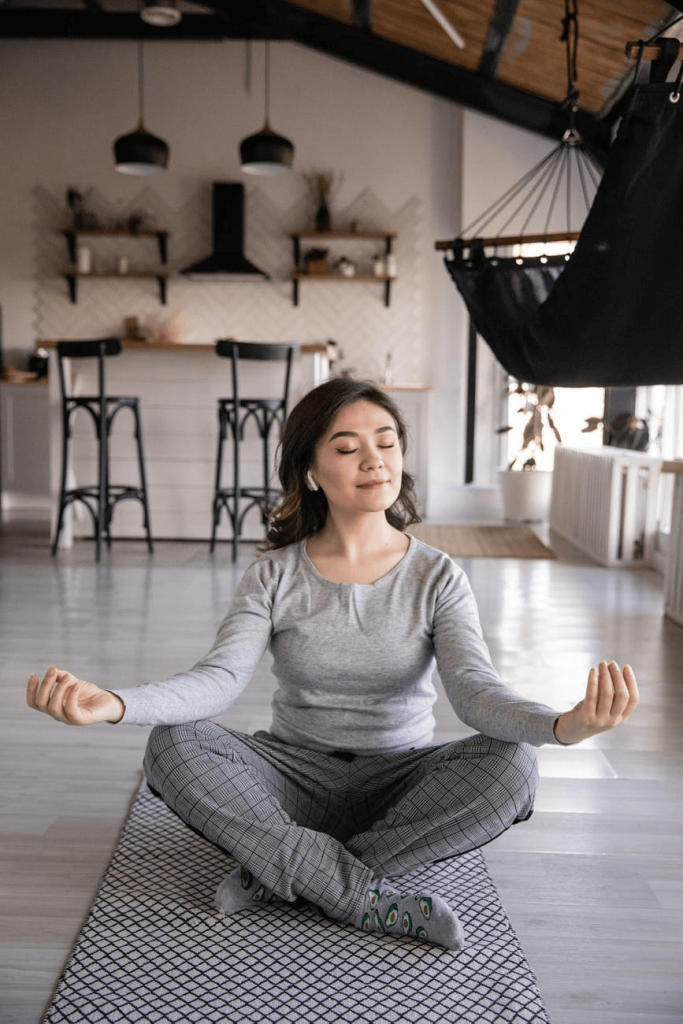 The sound of vehicles passing through and construction nearby has become a part of our lives. But meditation is meant to process your thoughts and focus on the inner-self and it needs peace. For the same, you can try to create a meditation room away from the roads or keep the room closed to minimize the disturbance. Even if that doesn't work, you can try meditation music via meditation apps and focus on them.
8. Free From Gadgets & Devices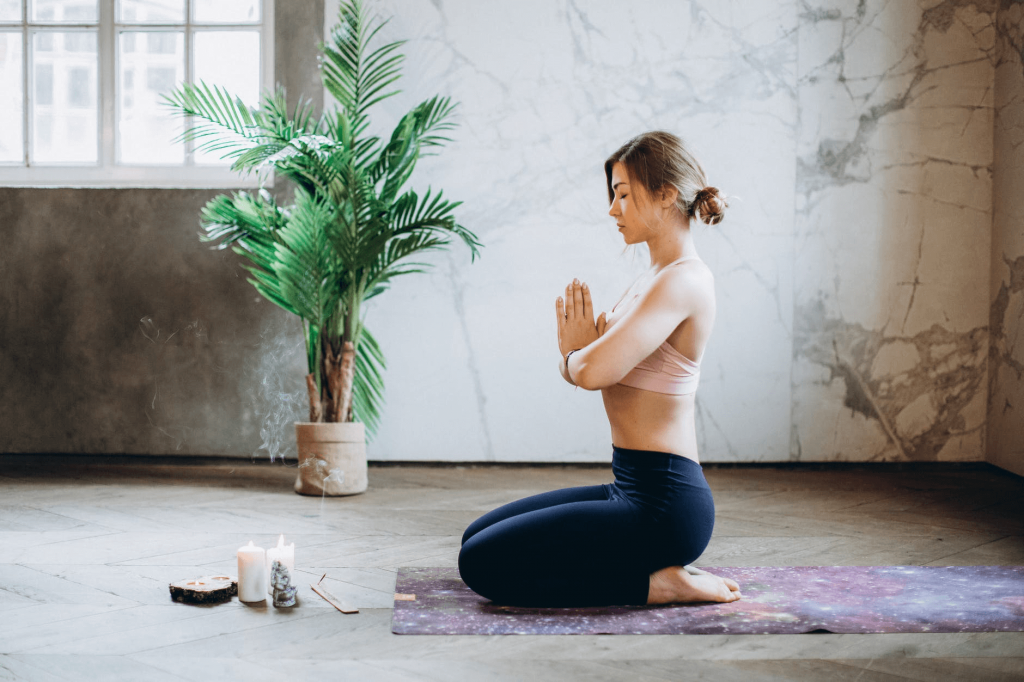 Now you must consider the most important tip to create a meditation room. If you carry major distractions like a mobile phone, laptop, or another device inside, you will not be able to fulfill your goal even after preparing a space for meditation. This time meant for relaxation must stay free from popping messages, ringing calls, and notifications.
Frequently Asked Questions:
Q1. What do you put in a meditation space?
A space that gives you a good feeling can be used as a meditation space where you can keep zen plants, aromatic candles, cushions, white noise machine, etc. in your meditation space.
Q2. What is a good color for a meditation room?
Calm colors like white, light blue, faint yellow and hunter green colors could be used in the meditation room.
Q3. What is the color of Zen?
Zen color could be termed as neutral one with colors like pale gray, baby blue, pale indigo, etc.
Q4. What candles are good for meditation?
There could be candles like Jasmine, Vetiver, Lavender, Spearmint, etc. could be used for meditation.
Reinvent Yourself!
All set after creating your meditation room? Well, now you can dive into the world of meditation & self-enrichment with dedication and heal yourself to the core. In fact, you can travel with the item that is associated with meditation. For example, the image of Buddha, scented candles or carpet could be carried with you so that focus never stops, wherever you are.
If you have created your meditation space, share the pictures with us and we would like to post them on our Facebook page.
Here're some more recommendations for a good read: