Therapy
10 Best Live Session Online Therapy Platforms Of 2023
Last Update on December 9, 2022 : Published on May 20, 2022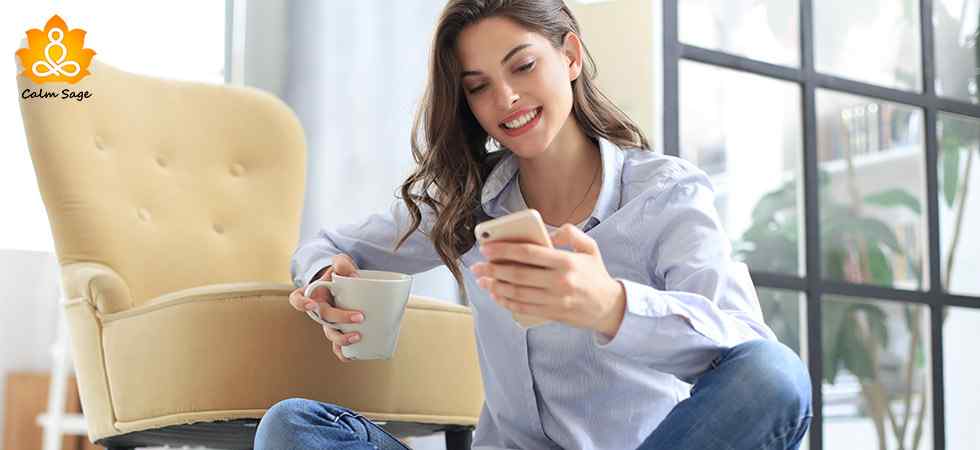 Last week, one of my closest friends texted me that she was feeling depressed due to her ongoing relationship issues. Initially, I tried to help her, tried to overcome her feelings, but I was not able to do it because I have always been a single person and I couldn't understand her feelings. But, somehow I managed to help her… want to know how?
As she was not ready to go out, I recommended to her some online therapy platforms that offer live sessions. Are you wondering why I offered recommendations for only live session therapy platforms? The fact is that we are living in a virtual world and somehow we are not able to get that human touch! However, counseling or therapy sessions conducted via live windows help us to connect more with the therapist.
Instantly, we get the solution, we get the motivation and encouragement we need, and more specifically we get to connect with an experienced person who knows how to deal with such issues.
Talking about live sessions, they have already changed the whole virtue of therapy because it provides life-saving support for people from all around the globe.
While we all know that online therapy is effective as traditional therapy, there is a new fact that therapy conducted via live sessions is more effective as they help us in connecting more and it resolves issues instantly.
In this blog, I have enlisted the 10 best live session online therapy platforms that will help you in connecting more with the therapist and will also help you to get help directly and instantly.
10 Best Live Session Online Therapy Platforms
1.BetterHelp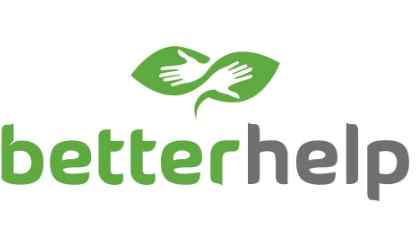 Price: $60-$90 per week (billed every four weeks)
Other Communication Options: Messaging, live chat, live video sessions, and live phone
Whenever it comes to online therapy platforms, BetterHelp will always be our first pick because it is one of the largest growing networks with +12000 therapists. All of the therapists of BetterHelp work together to provide a better and more positive life to the clients.
It's a user-friendly platform wherein you can easily switch therapists or cancel your membership at any time. BetterHelp provides live sessions for mental health issues like anxiety, relationships, parenting, life transitions, and more. However, the cost of the sessions varies according to the location, availability, and preferences.
But wait while we are talking about cost, I have good news for you!!!
Since May is mental health awareness month, Calm Sage is providing 40% off on BetterHelp for daily readers. Grab the offer now and register on BetterHelp by using our Coupon Code given below:
Offer for May Month: CalmSage is Offering 20% Off on the First Month of Online Therapy by Applying Coupon Code "CALMSAGE" to Celebrate Mental health Awareness Month.
2. Amwell

Price: $109-$129 per session
Other Communication Options: Video chat, live chat, messaging, and call
Amwell is our second pick after BetterHelp because it offers the flexible paying option per session and also provides the option for holding an amount for a given time. Amwell, being the growing online therapy platform, has thousands of certified and experienced therapists who are available 24/7. Users get the option to connect with their therapist at any time.
Amwell provides the best counseling services for couples, families, and teenagers. You can also look for a therapist according to your needs. The sessions are scheduled for 45 minutes and they can be scheduled according to the convenience. You can read the complete review of Amwell here:
3.Talkspace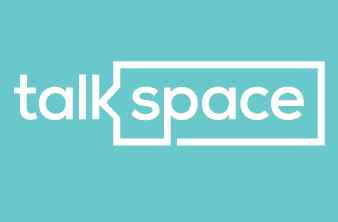 Price: $69-$129 per week
Other Communication Options: Text, audio, video, and live sessions
Talkspace was launched in 2012 and it is still one of the highly growing virtual therapy platforms with +60,000 5-star reviews. Talkspace has over 3000 therapists with multiple subscription plans developed according to the needs of the client. Users can choose a payment plan and can get matched with the therapist of their choice.
Talkspace is best at providing mental health counseling services for anxiety, addiction, depression, relationship issues, post-traumatic stress disorder (PTSD), and more. The best part of Talkspace is that they provide insurance coverage options as well. You can also read our review of Talkspace here:
Talkspace Review: Is Talkspace legit and worth a try? 
4.7 Cups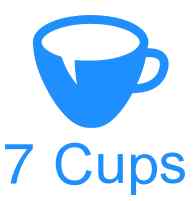 Price: Plan begins from $150 per month
Other Communication Options: chat, text, and live sessions
7 Cups is the only platform that offers free services at a low-priced monthly plan. It is one of the highly affordable online therapy platforms with counseling services, peer support, and emotional support. After signing up, you will be assigned with a trained volunteer apart from a counselor at no charge.
It is the most appropriate option for counseling services as it is best at providing in-depth treatment. During sign-up, you can also choose between a paid subscription or a free version. In the free version, you will get the trained volunteer option. as of now, 7 cups do not provide any type of insurance coverage.
5.ReGain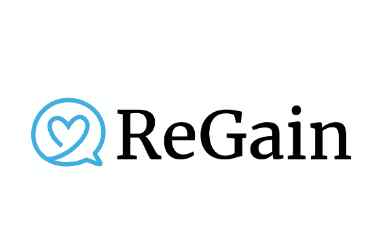 Price: $60-$90 per week
Other Communication Options: Messaging, call, video, and chat
ReGain was developed to resolve relationship problems. It also provides positive outcomes to the clients who are facing conflicts in life due to their relationships, partner, or marriage in life. Whenever it comes to couples therapy, our first choice will always be ReGain. Psychotherapists of ReGain are specially trained for handling relationship or marriage issues.
If you are also having problems in your relationship, you can blindly opt for ReGain, therapy sessions are also priced at affordable prices and plans. After signing up, the system matches you with the therapist that fits your needs.
6.Pride Counseling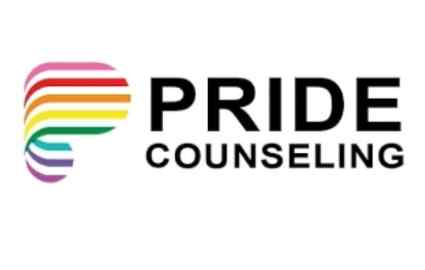 Price: $60-$90 per week
Other Communication Options: Messaging, phone, chat, and video
Pride Counseling is a child platform of BetterHelp that offers a supportive and safe space for LGBTQIA+ people. The therapists are specially trained to handle mental health issues of LGBTQIA+ people like anxiety, social anxiety, transition, suicidal thoughts, and more. After signing up, clients are matched with therapists who fit their needs on the basis of preferences, objectives, and types of issues the client is dealing with.
All of the therapists are trained on different approaches and they use different techniques to make life better and positive for LGBTQIA+ people.
7.Doctor on Demand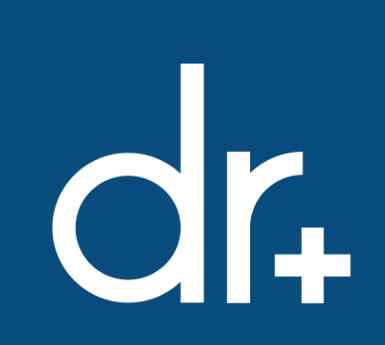 Price: Plans begin from $129 per session
Other Communication Options: Video, chat, and audio
Doctor on Demand is specially developed for people who are looking for single sessions regardless of weekly or monthly subscription plans. This platform has experienced and certified therapists from all over the world.
If you're also looking for a wellness or health check-up, you can opt for Doctor on Demand. As of now, it does not have any subscription plan; you have to pay per session. After signing up, users can look for therapists and choose the therapist that fits their needs. This platform also offers medication management.
8.Online-Therapy.com

Price: $39.95-$79.95 per week
Other Communication Options: Messaging, video, and audio calls
Online-Therapy.com specializes in Cognitive Behavioral Therapy (CBT). The therapists mostly use CBT for treating mental health issues and behaviors. The aim of this platform is to provide self-improvement.
Treatment options provided by this platform also include worksheets, yoga, and meditation. This platform is currently best at handling depression, anxiety, addiction, phobias, and eating disorders. As of now, they do not accept any type of insurance coverage, however, newly registered members get 20% off initially.
9.MDLive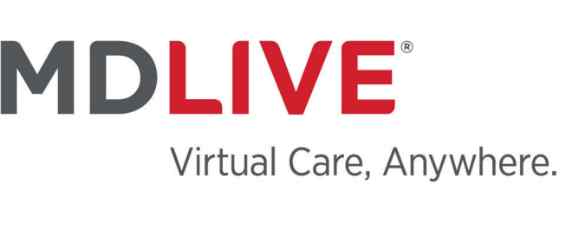 Price: Plans begin from $108
Other Communication Options: Video and audio
MDLive is one of the affordable online mental health platforms that provide therapy by the therapist that you select. It is basically a telemedicine platform that also provides psychiatry services.
They are best at medication management as all of the therapists are certified by the board. They are good at handling mental health issues like addiction, bipolar disorder, PTSD, trauma, depression, anxiety, grief, loss, and panic disorders. MDLive accepts health insurance plans and provides coverage for mental health issues which makes it an affordable platform.
10.Teen Counseling

Price: $60-$90 per week
Other Communication Options: Messaging, video, chat, and audio
As the name implies, Teen counseling is specially developed for handling or managing teen issues. They are best at handling teen issues like anxiety, bullying, stress, eating disorders, lack of motivation, lack of confidence, and more.
Teen counseling offers therapy after the approval of parents or guardians only. Parents are advised to complete the registration process after which they are matched with a counselor that fits their needs. As of now, Teen counseling does not accept health insurance.
I hope this blog helps you with the 10 best online platforms that provide live sessions. Comment down your pick from the list and share this blog with your loved ones to help them this mental health awareness month.
Thanks for reading!